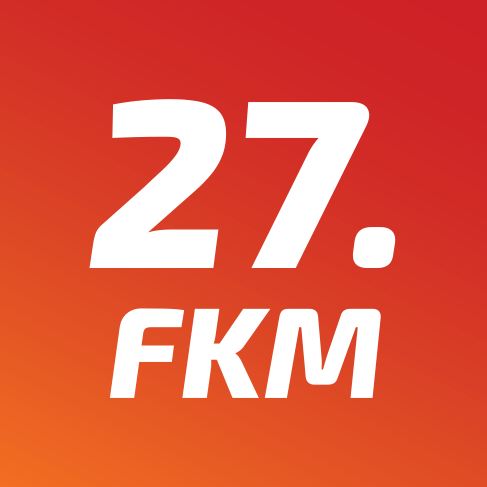 27. FESTIVAL OF CHOREOGRAPHIC MINIATURES
       
PUBLIC INVITATION FOR CHOREOGRAPHERS
Competition programme of 27th Festival of Choreographic Miniatures, organized by Serbian Association of Ballet Dancers, will take place from 2-4 November, 2023 at the National Theatre in Belgrade, on "Raša Plaović" stage. The invitation is open for local and international choreographers until 15 October, 2023. The registration is open for all styles of artistic dance (stylistic approach and dance technique are not conditioned).
Application requirements:
Choreographies lasting from 5 to 10 minutes
Choreographers and performers must be over the age of 18
Criteria for selection:
Originality and innovation of choreographic expression and concept
Inventive use of space, music and other stage elements
High level of interpretation and performance
Diversity of choreographic styles in the competition part of the festival
Awards:
1st  place  (2000 Є)
2nd  place (1000 Є)        
3rd  place  (500 Є)
Award Plaque Aleksandar Izrailovski (for innovative artistic expression)
Critics award
Audience award
Award Plaque Encouragement
Encouragement Award Plaque is presented by Artistic Council of the Serbian Association of Ballet Artists; the recipient will receive financial and organizational support for production of full-feature dance performance at the next festival.
The works are selected by the Artistic Council of the Festival.
Application process
The application is to be filled out online on https://forms.gle/BkTRDitxYWuYE8Qi9
The application must include a video recording of the choreography, recorded in full, with all elements of the performance in full length (Internet link -YouTube, Vimeo, Dropbox, WeTransfer, Google Drive…).
The deadline for applications is 15 October, 2023
The reception of the application will be confirmed by e-mail.
Responsibility of organizers and participants
By sending a valid application a participant confirms and guarantees that the choreography he is submitting to the Serbian Association of Ballet Artists (UBUS), the organizer of the Festival of the Choreographic Miniatures, (FMK) is his creative work, i.e. that he has copyright of this work, as well as that he has copyright, i.e. consent given by the music's author for the music he is using, as well as all other segments of choreography, without any limitations.
Participants are particularly agreeing that they are assigning all copyright to UBUS for photographs and video recordings made during the FMK, i.e. that UBUS can in all legally allowed ways use the photographs and video recordings, without any limitations (spatial, time and others concerning the given work) providing that UBUS states clearly the name of the participant as the author.
Participants who infringed the copyright of third parties or any other rights of the third party will bear personal responsibility.
UBUS will have no responsibility in case of possible injuries that might be inflicted during the duration of the Festival. UBUS is obliged to provide technical conditions for performance of choreographies in accordance with professional standards.
The organizer will provide accommodation for participants residing outside Belgrade.
SERBIAN ASSOCIATION OF BALLET ARTISTS
Representative association in culture